Our Staff
Brian Schauder, Manager & Lead Technician
Solar Solutions Window Tinting is a locally owned professional window tinting business. Brian is a 1987 graduate of Vero Beach High School and has been professionally tinting windows for over twenty-six years. Brian started window tinting in 1994 working for TPS of Vero window tinting and began with Solar Solutions in 2013. Brian holds over sixteen certifications and state accreditations for window film and installations.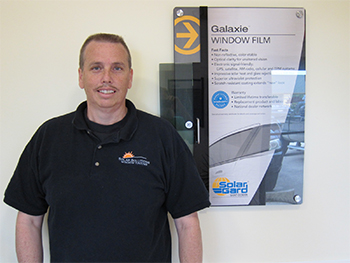 Lisa Schauder, Lead Sales & Office Manager
Lisa is a state certified Armorcoat security film specialist, and Panorama residential and commercial film expert. Lisa has been in the window film industry since 2012, and has been attending seminars yearly to keep up with the ever-changing advances in technology and products.
Charlie, Sales & Installation Trainee
Charlie brings customer service and a young sharp mind. He has extensive knowledge of auto window film products including LLumar, Solar Gard, and ceramic window film technologies. Since 2016, Charlie has been working and learning at Solar Solutions.
Solar Solutions specializes in window tinting. We don't do other things! We tint windows! Solar Solutions Window Tinting prides itself on honesty, quality, integrity, and professionalism.